The Rules have changed... so should your Financial Strategy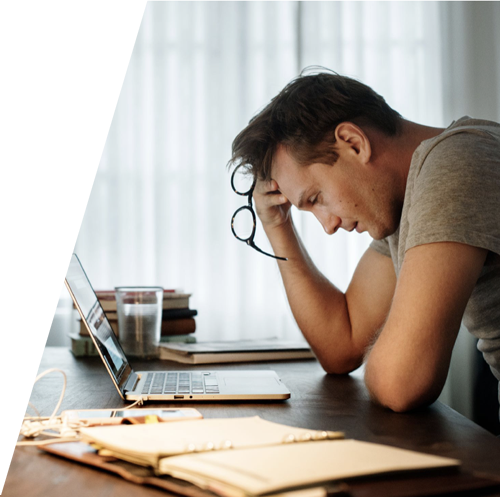 Tax Time. It's stressful and no one likes doing them especially if you're self employed. In 2018, the tax code changed favorably for businesses, and properly set up self employed individuals. Many Self Employed people, like yourself, don't realize they should be operating as a small business. Even if you receive many W2 tax forms with deductions, you are your own small business and should be treated as such. You need to be properly setup to take advantage of the new rules, if not, you are paying more than your fair share in taxes.
Many individuals view all of this as a stressful huge burden and it shouldn't be - we've helped thousands of people just like you to reduce their stress and navigate to financial freedom.
---

We have combined our 25 years of experience with Industry leading technology used by Visa, PayPal, Venmo, Intuit & Robinhood to develop the GoJusto Platform to deliver an affordable service to help you navigate your Financial Landscape
Secure Online Platform with Financial Dashboard
Securely Connect your financial accounts
360 view of your Finances
Clear understanding of your Tax Liability in real time
Automated Bookkeeping and transaction categorization
Bi-Monthly Review by a tax professional
Generate up to the minute Financial Reports
Reports can be used for Financial Assistance Programs
Federal & State Tax filing made easy, or use your own Tax pro
Relationship based Growth Lending capital *coming soon
---
99% of GoJusto clients will save money & get access to more services


designed to help YOU break free of the traditional banking & financial model
and begin living the American Dream.


GoJusto is currently available to our existing clients, and we are working around the clock to get all the features online for everyone. If you are interested in becoming a new client, please click the link, fill out the basics, and we will contact you to schedule a free consultation. You have everything to gain, and nothing to lose. We look forward to hearing from you!
GET IN TOUCH TODAY